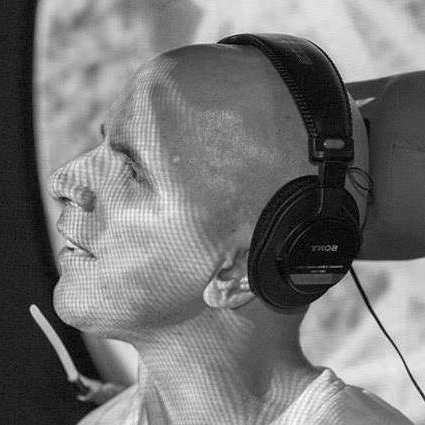 Luke Santos started deejaying at the age of 21 when his career really started, as he moved to Miami and started playing at larger venues and bigger parties. At this time, with his base in Florida, he started to travel to other cities to play, such as Tampa, Chicago, Dallas and New York. Living in Miami, he took part in six Winter Music Conferences, one of the world's the most important electronic music events. In search of new experiences, he traveled to Amsterdam to play and ended up living there for over a year. Living in Holland, he was able to play at some of the best clubs in Europe in cities such as Frankfurt, Barcelona, Rome and Ibiza. He worked four summer seasons.
After several years, he decided to travel to Argentina for a couple of months. New Years Eve 2001, he went to Santiago, Chile for a gig. He ended up living in Chile after being offered a residency at the biggest club in the city and having offers to play at several other venues and parties. After a year of playing all over Chile and South America, he decided to move to Pucón for the summer season. After a couple of weeks living there, he had an accident that almost cost him his life. It left him paralyzed from the shoulders down, leaving him without any chance of deejaying again.
In December 2003, he started to take electronic music production classes and started to make his first tracks supported by voice control technology. Having thought that he could never be involved with music again, he proved himself wrong. He was able to make rhythms and sounds with profound determination, many hours of hard work, and above all, his passion for music. He still has that. It has enabled him to go ahead with his life, and continue to live for the music, just as he had always done. In January 2004, he produced his first track. It was the starting point of the infinite possibilities he had before him. Each track submerged him into days of hard work which finally had him producing 2 tracks a month. In July 2004, he designs his own website and immediately many European labels started to show their interest in his productions. By December 2004, he had already finished 15 tracks, 4 remixes and his website had obtained an astonishing record of 12.000 views in six months.
In January 2005, he was invited to be part of the Chilean edition of the famous Berlin-based event, Love Parade. He presented his album "Music Beyond Wheels". His presence at the chilean festival stood out and the creator of the Love Parade, Dr. Motte, touched by his story, talent and determination, challenged Luke to start deejaying again and invited him to take part in next year's event in Berlin and Santiago. On August 26th 2005, he produced the first Love Parade event in Argentina. Just as he had promised himself and many others, after an intense physical & emotional program, he was ready. Once again, he was where he never imagined he would be: in the dj booth. With only 20% of his body and 100% of his emotions, he made over 2000 people dance!
2006 started off with an unique invitation. He had the privilege of taking part in the line up of the second edition of the Love Parade event in Santiago, Chile. He performed on the main stage, to over 300,000 people. Luke also played at the closing event to more than 7.000 people. He transmitted three years of accumulated energy through his music. It combines minimal, electro and techno sounds. During 2006, he started to get gigs all over the country and was invited to take part in the Chilean Telethon, an event that collect funds for handicapped children. This event had a profound impact in his life. He took part in the closing event at the Olympic Stadium to over 80.000 people, with Latin American TV coverage to over 20 million spectators!
Once again in 2007, he is invited to take part in the Chilean Love Parade event, but this time organizes a Chilean tour, playing in many cities such as Viña del Mar, Valparaíso and Santiago. With a total of 9 gigs, in seven cities and 10 flights in only 15 days, this was by far his most ambitious project. With this, Luke Santos turns into the first and only dj in the world, that after being left paralyzed is able to take up his passion again, showing us his strength and demonstrating to us the value of being alive.
Madly, Luke was going to quit music after his first comeback. But a few years after settling from Argentina to Amsterdam in 2008 the music bug came calling again… As did GlassOuse, who've introduced him to technology that have dramatically increased his abilities. As did Global Underground, where his rich, redolent atmospheric sounds are the perfect fit. With new releases and new way of controlling his life, this marks the start of new chapter.
Expect him to transmit emotions well into the future with forthcoming material on Global Underground and a further developments with GlassOuse technology. The story of Luke Santos 2.0 continues…
Last edited: January 14th, 2017
Source: Euphoria DJ Collective & Dave Jenkins, DJ MAG UK